Art
Cool pieces of Nintendo art from around the world and the web! If you see some cool art somewhere, be sure to email Xander at xanderfix@gmail.com or tweet him @Zelda_Rocks so he can post it here! (Currently all posts are by Xander, mainly because his coding is so messy no one else can decipher it to make a post.)
The Venusorcerer
7/27/2016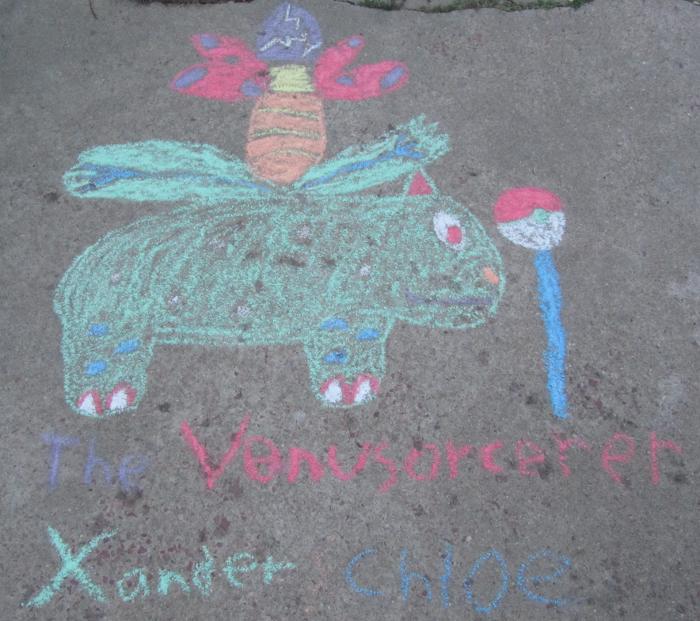 Yesterday Chloe and I drew this with chalk. We wanted to draw a Pokemon, and remembered that Nick's current Twitter username was Venusorcerer. Inspired, we decided to draw what a Venusorcer would look like, complete with magic hat and a Pokeball scepter. Don't you just love Pokemon wordplay?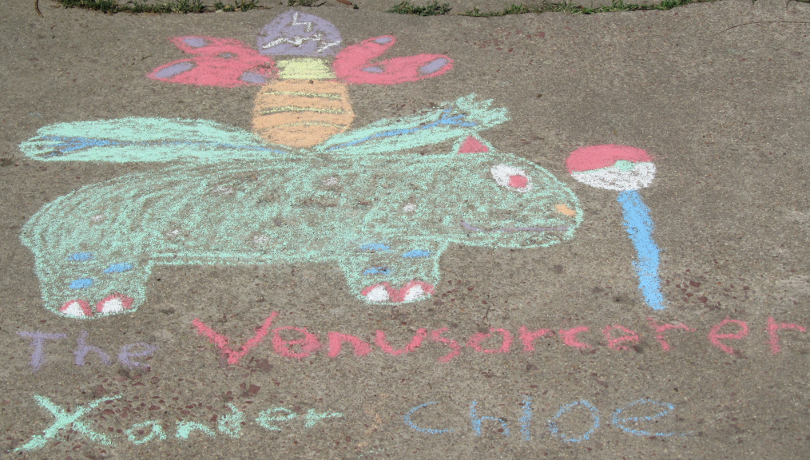 Super Smash Bros. Mural
7/2/2016

When I was in Corpus Christi, TX earlier this year I was able to witness this awesome Super Smash Bros mural being painted. The mural contains (from left to right): Charizard, Kirby, Link, Samus, Yoshi, Wario, Donkey Kong, and Bowser. If you're ever down in Corpus, head to the corner of Staples and Morgan to check it out!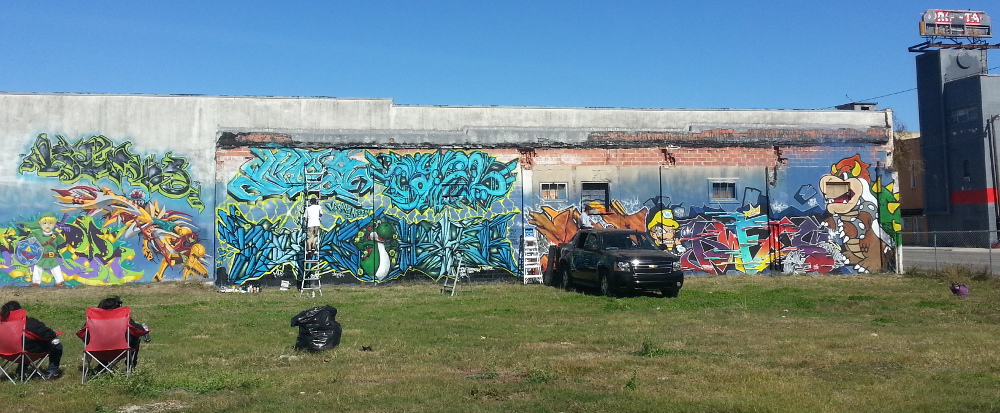 1